What Is Physiotherapy?

Physiotherapy is a hands-on treatment to restore and maintain a patient's function, mobility and wellbeing. Physiotherapy services Perth assist with injury prevention, pain treatment, rehabilitation and overall health and fitness.
Physical techniques are used by physiotherapists to improve your movement, reduce pain or stiffness and support healing. Physio aims to increase the quality of life for each patient. Your physiotherapist has many different services to cover a wide range of conditions. Here are some of the physiotherapy services Perth physios offer:
Chest Physio
Chest physiotherapy is a term used for physio treatments involving the lungs. Chest physio treats a number of conditions including respiratory infections, chronic respiratory disease, acute injuries such as rib fractures and post-surgery.
Chest physiotherapy helps to improve lung function through specific techniques such as breathing exercises, percussion, airway clearance and specific positioning for airway inflation. Chest physio benefits conditions such as:
Pneumonia
Chronic obstructive pulmonary disease
Asthma
Bronchitis
Emphysema
Cardiac disease
Bronchiectasis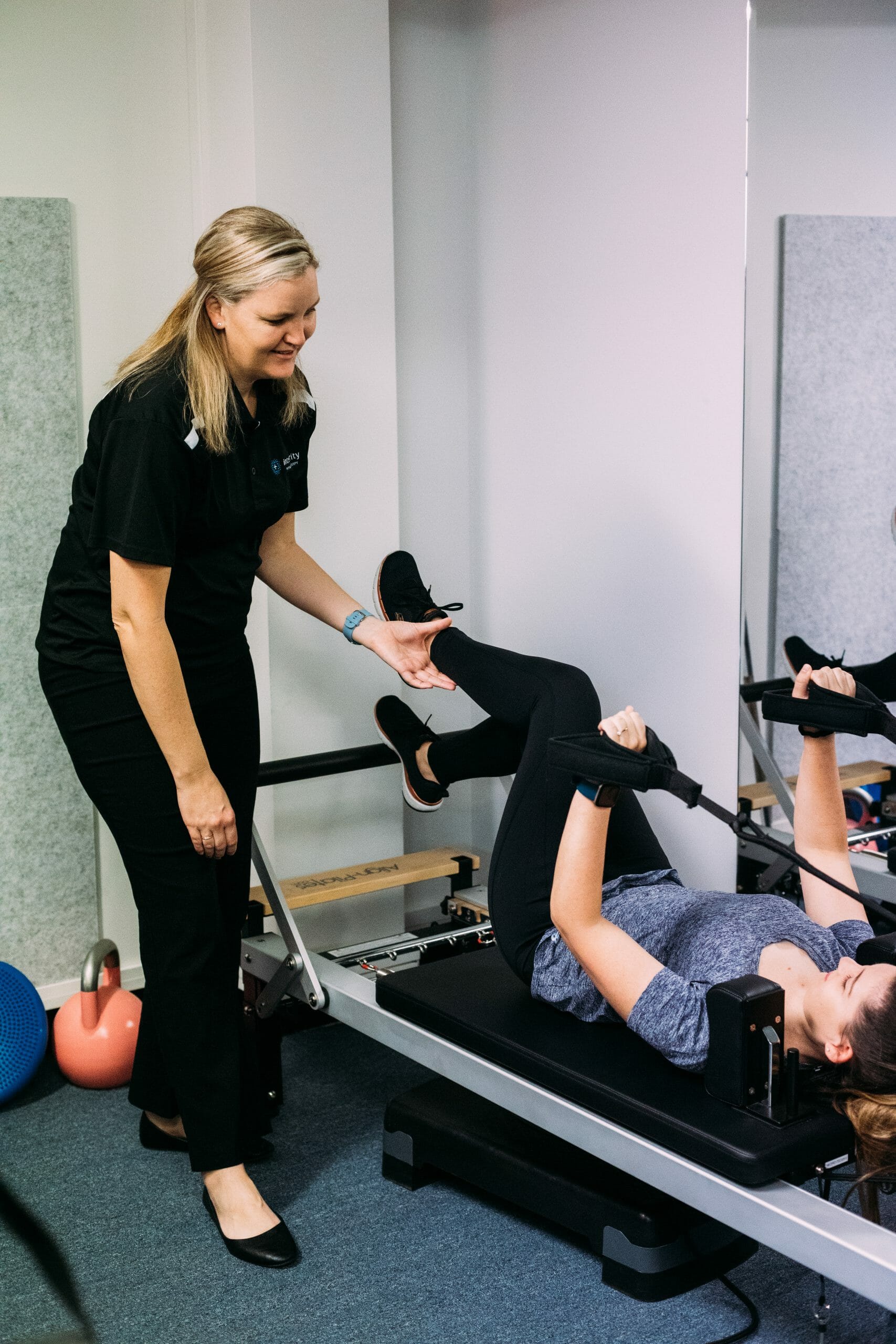 Clinical Pilates
Clinical Pilates is a form of exercise that focuses on core strength, posture, control, flexibility, balance and breath control. Clinical Pilates is different to regular Pilates as it is prescribed by qualified physiotherapists with an exercise plan specific to the patient's condition.
Clinical Pilates offers personalised and safe exercises to manage pain, recover from injuries, treat chronic conditions, and assist during and after pregnancy. Clinical Pilates is extremely beneficial for lower back pain as it focuses on strengthening the core muscles, helping with posture and improving mobility.
Dry Needling
Dry needling is similar to acupuncture but instead treats myofascial trigger points (knots) to reduce pain. Alternatively, acupuncture involves needling meridian points throughout the body to restore the flow of energy and allow the body to heal. Dry needling is a safe and effective treatment used by physios to release muscle knots, restore joint movement, help with pain and improve mobility.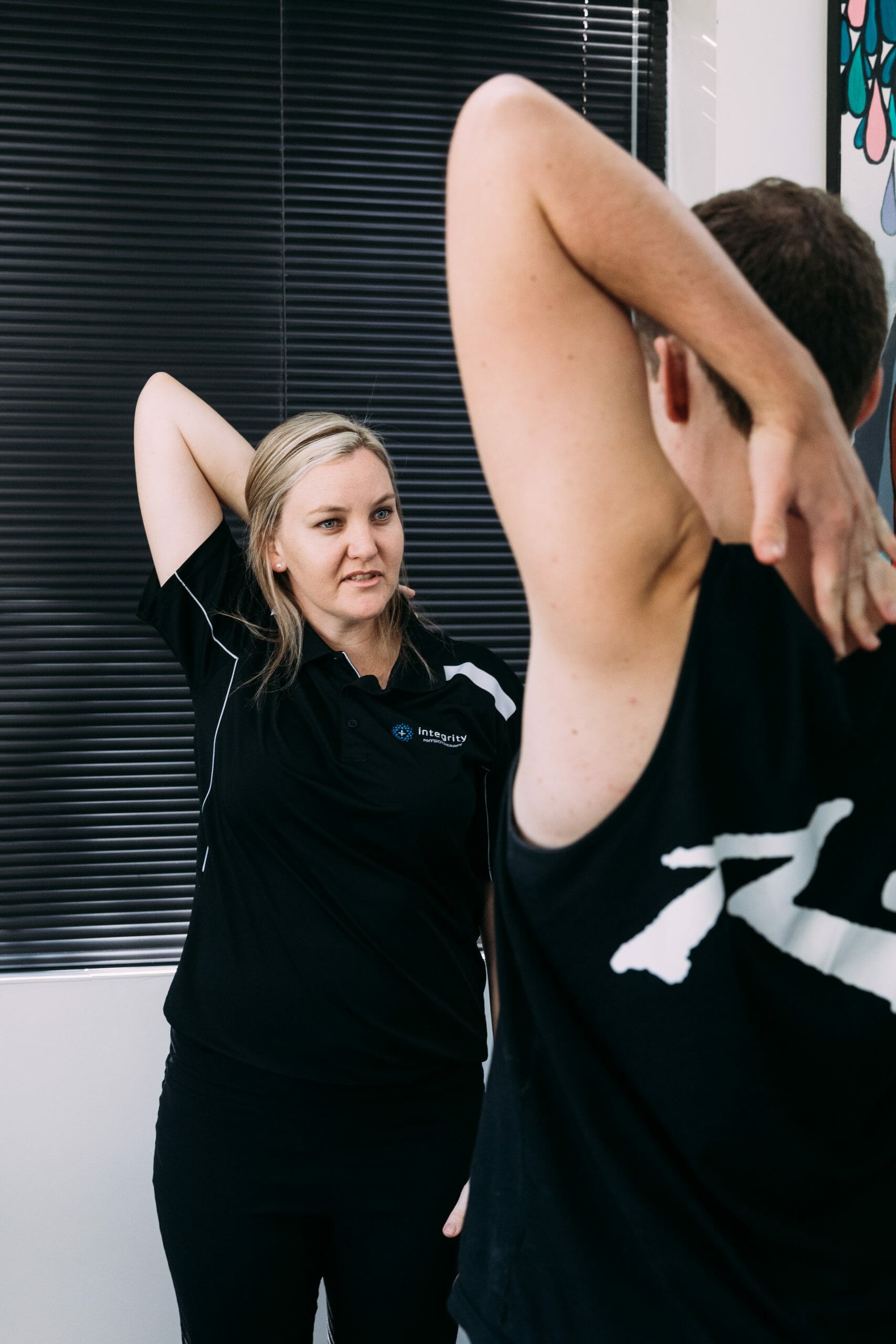 Exercise Rehab
Exercise rehabilitation is a crucial part of the recovery process following illness, injury or surgery. Exercise rehab helps to restore strength, movement and endurance. The goal is to allow the patient to regain their previous strength and level of activity, while preventing further injury.
Physiotherapists have expert knowledge in the principles of exercise rehabilitation and the management of complex injuries. A physios experience allows them to put together the safest and most effective rehabilitation program for each individual.
Joint Mobilisation And Manipulation
Joint mobilisation and manipulation are treatments used by physiotherapist to help your joints to move freely and easily in all directions. Sometimes joints become stiff or painful due to trauma, overuse, repetitive loading, or post-surgery. Joint mobilisation and manipulation are effective treatments for:
Musculoskeletal pain
Reduced range of motion in the joints
Joint stiffness
Functional limitations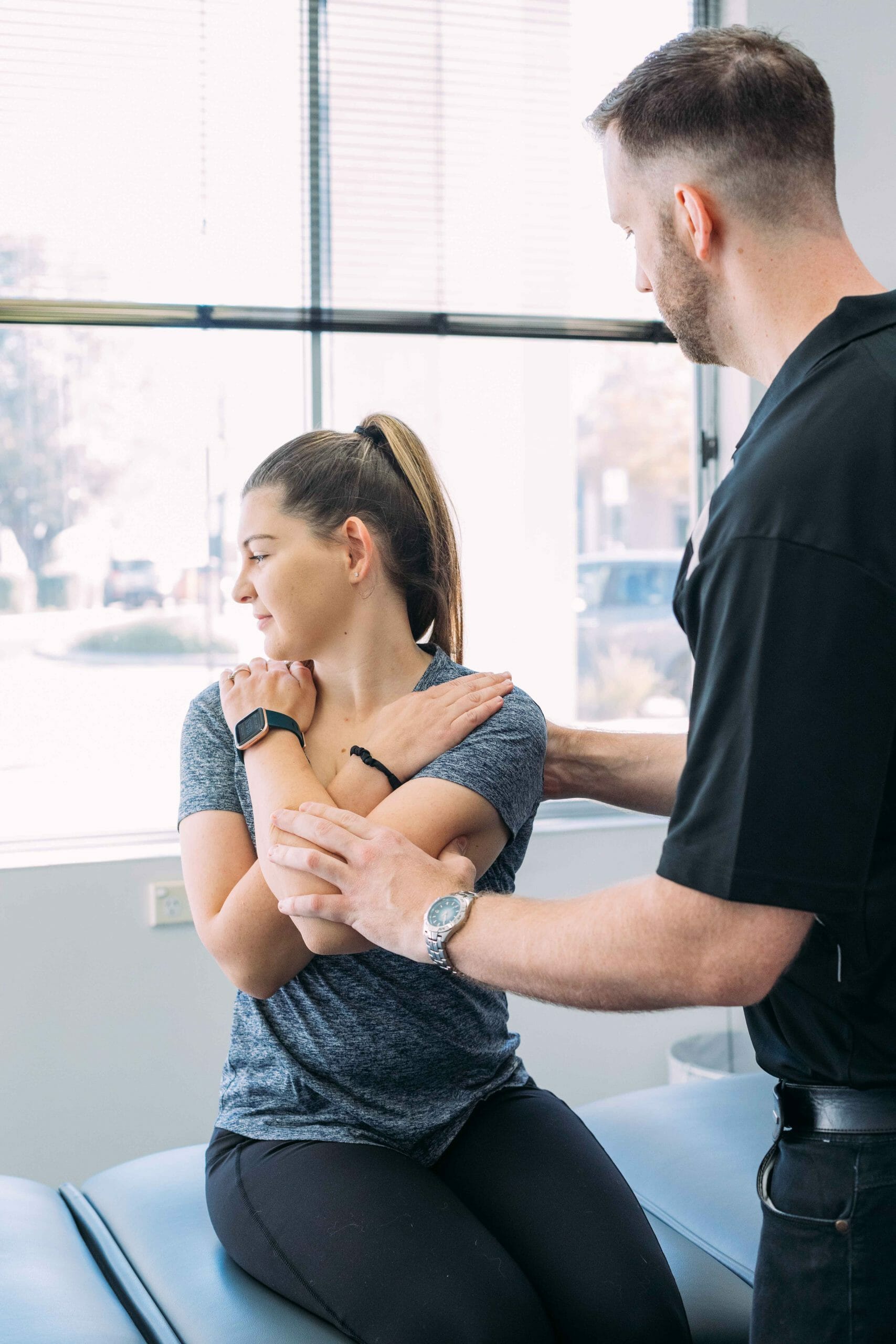 Postural And Ergonomic
Good posture not only makes you look good and feel good, it also helps to prevent injuries and reduce pain. It can be difficult to maintain good posture in some cases, especially if you've been maintaining poor posture for a long time. Correcting this requires you to learn new positions, strengthen the right muscle groups, improve movement control and adapt new life-long habits. Your physiotherapist is qualified to identify your posture style and provide treatment and advice on how to correct your posture, and maintain it over the long term.
Along with good posture, ergonomic improvements are also important for wellness. Ergonomics relates to the demands put on your body in the workplace. An ergonomic workplace can involve chairs, desks, computer equipment, and standing and sitting positions. It isn't always whether you are standing or sitting that causes workplace injuries either, but how you position your body when performing tasks. Your physiotherapist provides advice and education on a safe working environment and how you can improve workplace ergonomics.
Pregnancy
Physiotherapy during and after pregnancy is very beneficial to both mother and baby. Common issues such as lower back pain, hip pain, groin pain and pelvic floor problems can be safely treated through physiotherapy. Remaining active while pregnant can help with weight management and reduce the risk of gestational diabetes.
Physio is very helpful during pregnancy. Some of the common pregnancy-related problems physiotherapy can treat include:
Lower back pain
Pelvic floor strength
Pelvic pain
Round ligament pain
Carpal tunnel
Hip pain
Neck and shoulder pain
Core strength
Headaches
Posture problems
As well as during pregnancy, physio helps after your baby is born. Birth has effects on many areas of the body, particularly the abdominal muscles and pelvic floor. Physiotherapy is a great way to help with post-pregnancy recovery.
Sports Physiotherapy
Sports physiotherapy is an area of physio that deals with injuries and problems related to sport and physical activity. Sports physio is an important area of physiotherapy because sporting injuries differ from everyday injuries. Athletes place a lot more demand on their bones, muscles and joints compared to everyday use. Sports physios are here to provide support, advice, treatment and education to athletes and sports people of all abilities.
Common Conditions Treated
Physiotherapists treat a wide range of injuries, pain and other conditions including:
Back pain
Strains and sprains
Neck pain
Shoulder pain
Vertigo
Jaw pain
Tennis elbow
Whiplash
Arthritis
Nerve pain
Chronic conditions
Sports injuries
Expert Diagnosis
Physiotherapists are highly qualified and experienced health practitioners who possess the necessary skills to accurately diagnose many conditions related to the musculoskeletal system. Physiotherapists know that an accurate diagnosis is one of the most vital components to put together the most effective treatment plan for their patients. You don't need a referral to see your physiotherapist, however doctors and physiotherapists often work together as part of a multidisciplinary team, particularly for complex cases.
As you can see, physiotherapists have a wide range of skills to treat many different conditions and injuries. Physiotherapy services Perth are here to help you live well and maintain mobility throughout all stages of your life. Physiotherapists aim to reduce pain, increase mobility, maintain activity and improve a person's quality of life through a range of different physical treatments. For more information about physiotherapy services Perth contact our friendly staff on (08) 6220 7534.